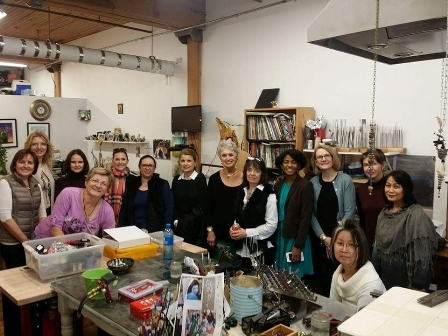 Consulate General of the Republic of Serbia, in cooperation with the Chicago gallery Eleven Eleven Jewelry organized a workshop on how to create art objects and jewelry made of glass.
At her studio the artist and designer Dobrila Pintar presented a workshop on production of art objects made of glass.
Workshop participants were members of the Ladies Club of the Consular Corps in Chicago (CCCLC). Members of the club are wives of career and honorary consuls general and consuls as well as ladies who themselves are Consuls General and Consuls of countries that have consulates general in Chicago.
Workshop participants had the opportunity to independently and with the help of the artist create objects made of glass.